in transportation student fellowships since 2010
graduate student researchers working with faculty and researchers each year
transportation masters and PhD alumni
national awards for best student research project on transportation policy and planning
a transportation cohort of 20 – 25 students per year
transportation graduate courses offered
Fellowships
Incoming Students
Graduate students considering transportation studies at UCLA in one of the following programs will be considered full and partial scholarships:
Incoming Masters of Urban and Regional Planning students who wish to be considered for funding from UCLA ITS must mark "I wish to be considered for the Institute of Transportation Studies fellowship funding and grants available to incoming students" and answer a supplemental prompt during their application.
Masters of Public Policy students should indicate Transportation as their first probable area of concentration and express their transportation-related interests in their statement of purpose and other narratives.
PhD students in Urban Planning who plan to study transportation will be referred to UCLA ITS by the admissions committee or their prospective adviser and do not need to complete a supplemental section of the application.
Undergraduate students interested in transportation studies should consider the B.S. Civil Engineering and B.A. in Public Affairs, both of which include transportation coursework. Undergraduate students are not eligible for ITS financial assistance.
Monitor the Henry Samueli School of Engineering website for information on a possible MS in Civil Engineering with transportation concentration, which could launch for Fall 2022
Continuing Students
UCLA ITS grants full and partial scholarships for top students who elect to pursue their master's capstone projects with public sector clients or for projects that have a public benefit. UCLA ITS makes multi-year awards available to incoming Ph.D. students and offers a Dissertation Year Fellowship for UCLA students conducting transportation research for their dissertation.
Current students can access these programs on our Student Portal.  Students must be logged into g.ucla.edu to view the portal and may need to use an incognito window to access this website.
each year, UCLA ITS brings over 20 speakers from practice and academia to campus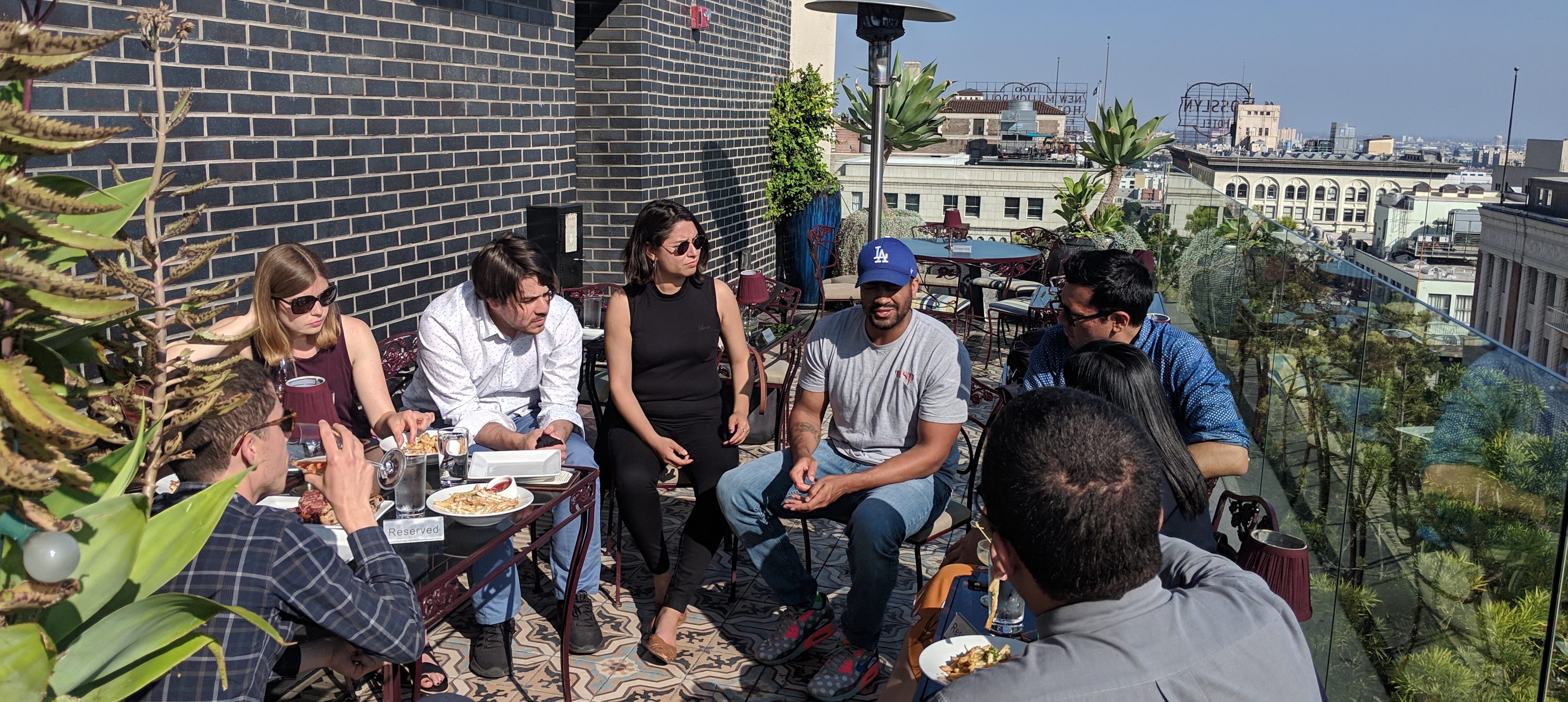 Alumni
UCLA ITS has a network of over 500 alumni throughout the world, with high concentrations in California.
2019 Alumni-Student Happy Hour in Downtown Los Angeles
Our students take internships at local agencies and national firms such as: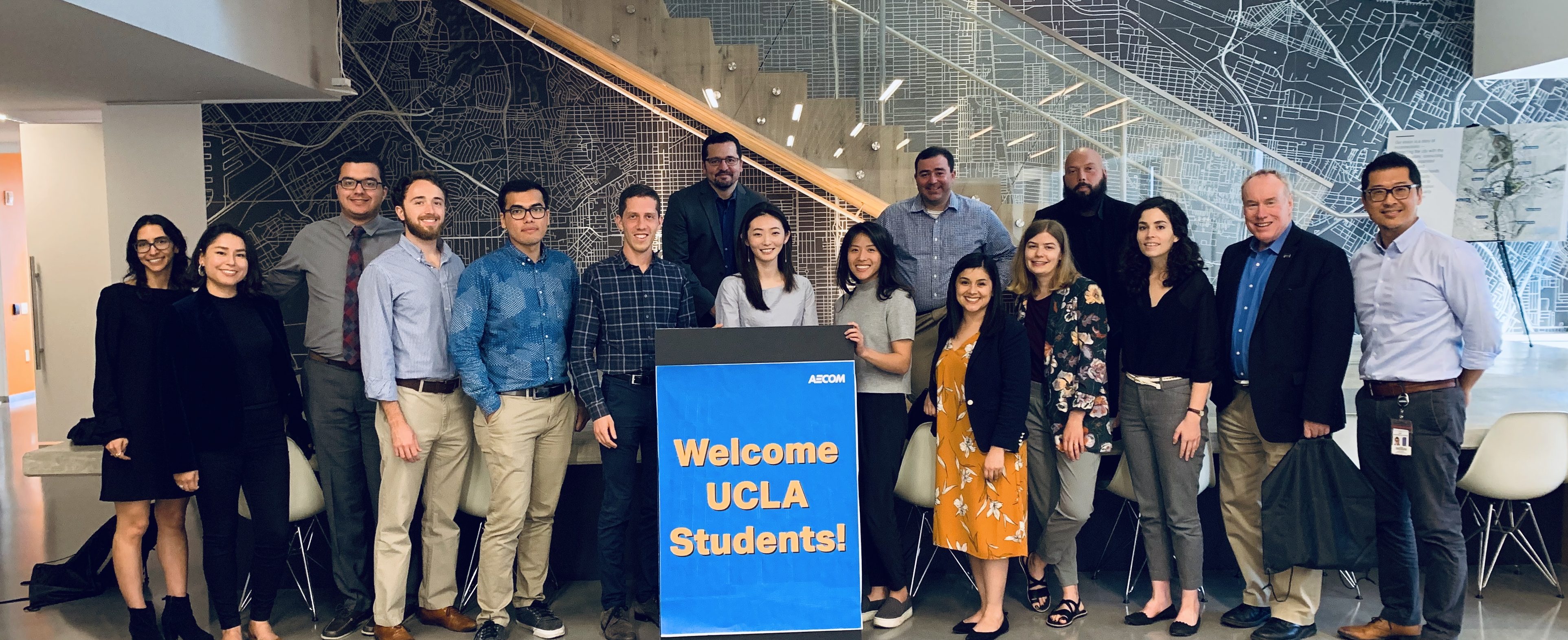 Student Programs
UCLA ITS enhances the graduate student experience by providing:
Travel support to attend the annual meeting of the Transportation Research Board
Graduate research grants for direct expenses associated with student research projects. See a feature on four student projects from 2020.
Operational assistance for UCLA student clubs like the Institute of Transportation Engineers and Women in Transportation Seminar
A students-only email forum and web portal so students can easily learn about opportunities.
study transportation in a region with substantial challenges and opportunities
Los Angeles is consistently-ranked as one of the U.S.'s most congested cities. It is in the midst of a $120 billion locally-funded transportation capital program.